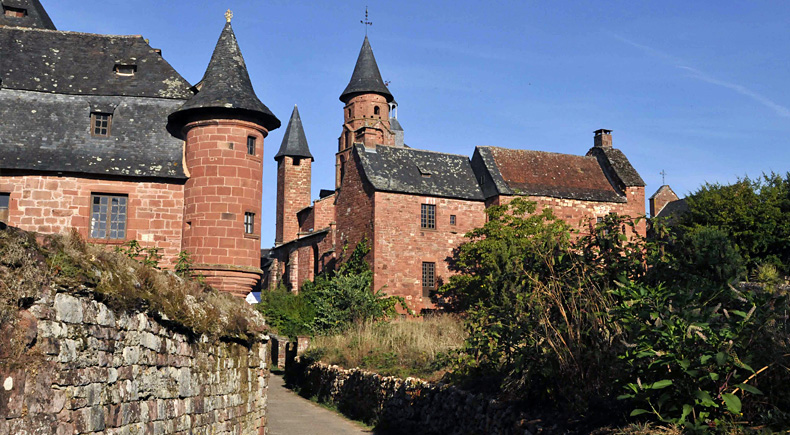 COLLONGES LA ROUGE : CITY WITH 25 TOWERS
Born in the eighth century, the medieval city of « Collonges », whose earth is reddened by the Permian sandstone (present since the end of the Paleozoic era) was integrated within the Vicomte de Turenne, free of tax in respect of the Crown of France, and remained so until 1738.
Collonges-la-Rouge, became the first « most beautiful villages in France » in 1942 (the seat of the association « The most beautiful villages of France » is located in Collonges-la Rouge since its inception).
In the footsteps of Saint- Jacques de Compostelle towards Rocamadour, Collonges -la-Rouge which annually attracts thousands of pilgrims, tourists and scholars of history, continues to impress both locals and tourists.
Within the village, along the main street « Rue de la Barrière » you will find the « Relais Saint-Jacques ». In harmony with the spirit of the city, our hotel opens its doors to you.
Information about visits :
www.vallee-dordogne.com
More information on the history of Collonges -la-Rouge, Correze and Limousin :
www.vallee-dordogne.com
www.tourismelimousin.com/en