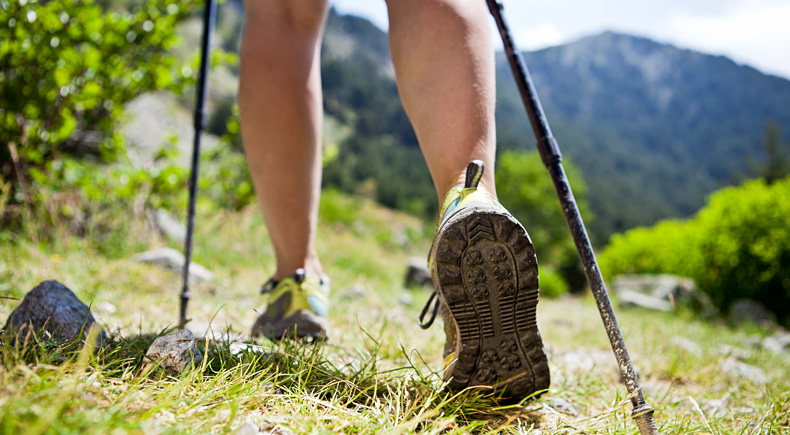 SPORTING ACTIVITIES
The Corrézienne countryside offers a wide choice of sporting activities, both for beginners and advanced sporting fanatics. Walkers and hikers alike or indeed any nature lover will find our region full of beauty, with a new discovery around the next corner.
Hiking, horse riding, cycling, fishing, canoeing, rock climbing, golf and airbourne activities; we have everything to satisfy your holiday wish-list.
Turenne, Beaulieu-sur-Dordogne, Argentat, Chasteaux …
These are just some of the routes available in our area. Find more routes at the tourist office in Collonges la Rouge :
Cycle or walking routes :
Les Pierres Rouges
Les Plus beaux Villages

Watersports all along the Dordogne river : Beaulieu-sur-Dordogne, Argentat (Aventure Dordogne Nature, etc).
Watersports centre :

Lac de Causse (ailing, pedalos …), Plan d'eau de Coiroux–Aubazine

Swimming pools : Meyssac (heated open air pool, July and August), Brive (Indoor heated pool), Puybrun - La Saule waterpark
For golfers of all abilities there are two 18 hole courses, three 9 hole courses and an 18 hole "Pitch and Putt". These golf courses are situated in areas of natural outstanding beauty and will not disappoint.
www.vacances-en-correze.net
Hot air balloon :

flights over Collonges, Turenne, Chateau de Hautefort, Lubersac, Brive, etc…

Autres :

There is also an airfield in Argentat for other ariel activities.
Chauffour sur Vell :

Horse riding/ Trekking at the Ranch de Chadenac

Jugeals Nazareth : Tree Top Adventure at the Parc Nature Evasion
Brive - Ussac : Multi activity park at Wizz' Titi
Perpezac Le Noir  : Bird Park
Saint Léon sur Vézère : Dinosaur park and adventure course with prehistoric site at Le Conquil
...
Find a never ending list of activities at :
The tourist office : www.vallee-dordogne.com
Tourisme en Limousin : www.tourismelimousin.com